2021 Update about Onnie's Art
Onnie's Art was created during the 2020 COVID-19 lockdown orders. The vision was to provide art activities and an online community for older adults that were unable to leave their homes. As months went on and restrictions were lifted, it was clear that Onnie's Art is great for people of all ages and skill levels. It became part of the remote option for painting activities within my primary business, Corporate to Canvas and can be enjoyed by friends, families, and coworkers all over the country.
Benefits one can experience by creating with Onnie's Art
Take pride in creating own artwork • Make friends in our community • Learn a new skill • Enjoy a naturally relaxing activity • Focus attention • Reduce stress, anxiety, and fear • Support cognition and memory • Enjoy playfulness and experimentation • Reduce boredom • Support muscle memory and strength • Enhance self-expression / discovery • Boost self-esteem / awareness • Foster a strong sense of identity • Improve overall wellbeing • Have fun!
Order with 3 simple steps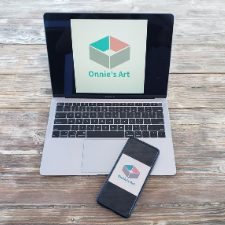 1. Select your box (or boxes)
Choose the box with your desired art activity, or get all 3. Bulk orders and custom projects also available.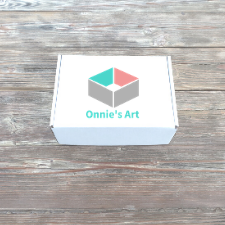 2. We pack and ship your box
All materials are carefully curated with older adults in mind, and everything is included for the art activity.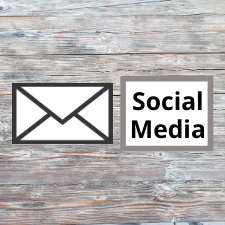 3. You create and share
Follow tutorials to make artwork, or create your own! Then share with friends and family and on social media with #OnniesArt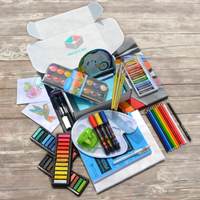 What's inside the box?
Every box has a full collection of art supplies needed to create your own artwork!
We currently offer 3 art activity boxes: colored pencil post cards, watercolor greeting cards, and acrylic canvas painting.
Original artwork is created for each activity and an accompanying tutorial may be viewed as a video online.
Additionally, certain activities may include extra tools and/or suggestions made by our occupational therapist to ensure that all participants can enjoy using the materials and creating their own artwork!
What is Onnie's Art?
Onnie's Art™ was created by Kimball Willson, a professional teaching artist, and an occupational therapist was consulted to ensure our art activities are beneficial for for older adults.  
Art boxes include all materials needed to make own artwork
Self-paced tutorials allow creation at own speed (online or via phone)
Activities designed to improve mood, boost confidence, and enrich wellbeing
Enjoy making art in the comfort of own environment
It is our vision to bring joy to those who receive Onnie's Art boxes, to provide easy-to-follow guides to create beautiful art for participants of all levels, and to ultimately improve the wellbeing of older adults through creativity and community!
Whether you're a caregiving professional, a (grand)child seeking an activity for (grand)parents, or an adult looking for fun and relaxation, Onnie's Art boxes provide a unique, stimulating, and creative experience for everyone!
I loved having an activity to do with my mother when we visited. She colored a post card that I mailed to her friend on the east coast. I could tell it made her happy!

Kate, San Diego
You made it really easy to follow along and for the participants to be successful in their work. It was really great, thank you!

Director of SD Organization
I had a blast painting! I'm a beginner and the videos made it fun; you learn a lot of techniques too. I'm looking forward to the next box!

Lynda, New York