About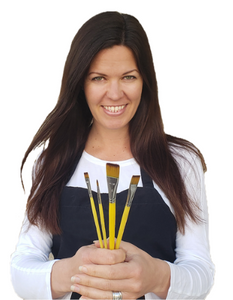 The ORIGINAL Creation of Onnie's Art
Hi, I'm Kimball Willson, a professional teaching artist and the founder of Onnie's Art. I'm excited to provide art activity boxes with materials and instructions for older adults to create their own art!

I've enjoyed art and painting all of my life. In 2018 launched my first art business, Corporate to Canvas, where I lead painting activities for company team building events.

While my focus has mostly been teaching painting to business professionals during team trainings, I did have the opportunity to help a friend by teaching numerous classes at a local independent living facility.

I often get to witness the joy and pride radiating from people when they hold up their finished art.

But the experience working with older adults was different. The connections made, stories told, and especially the art created made me realize the even deeper power and positive influence making art had on their lives.

When the Covid-19 outbreak resulted in precautionary lockdowns and my in-person business was put on hold, I started hosting a few online public classes.

My mother joined classes, having never painted before. Just a few months later, she has a new hobby and is planning to enter her art in a juried contest for beginners!

All of these experiences quickly morphed into the idea of creating Onnie's Art!

As I researched, I discovered countless art activities for children and professional artists, but very little for older adults.

My hope is to bring joy to those who receive my art activity boxes, provide easy-to-follow guides to create beautiful art for all levels, and to ultimately improve the wellbeing of older adults through creativity and community!

Lastly, the name of my company is a tribute to my grandmother, Onnie.